CPG industry unites in the face of Russian invasion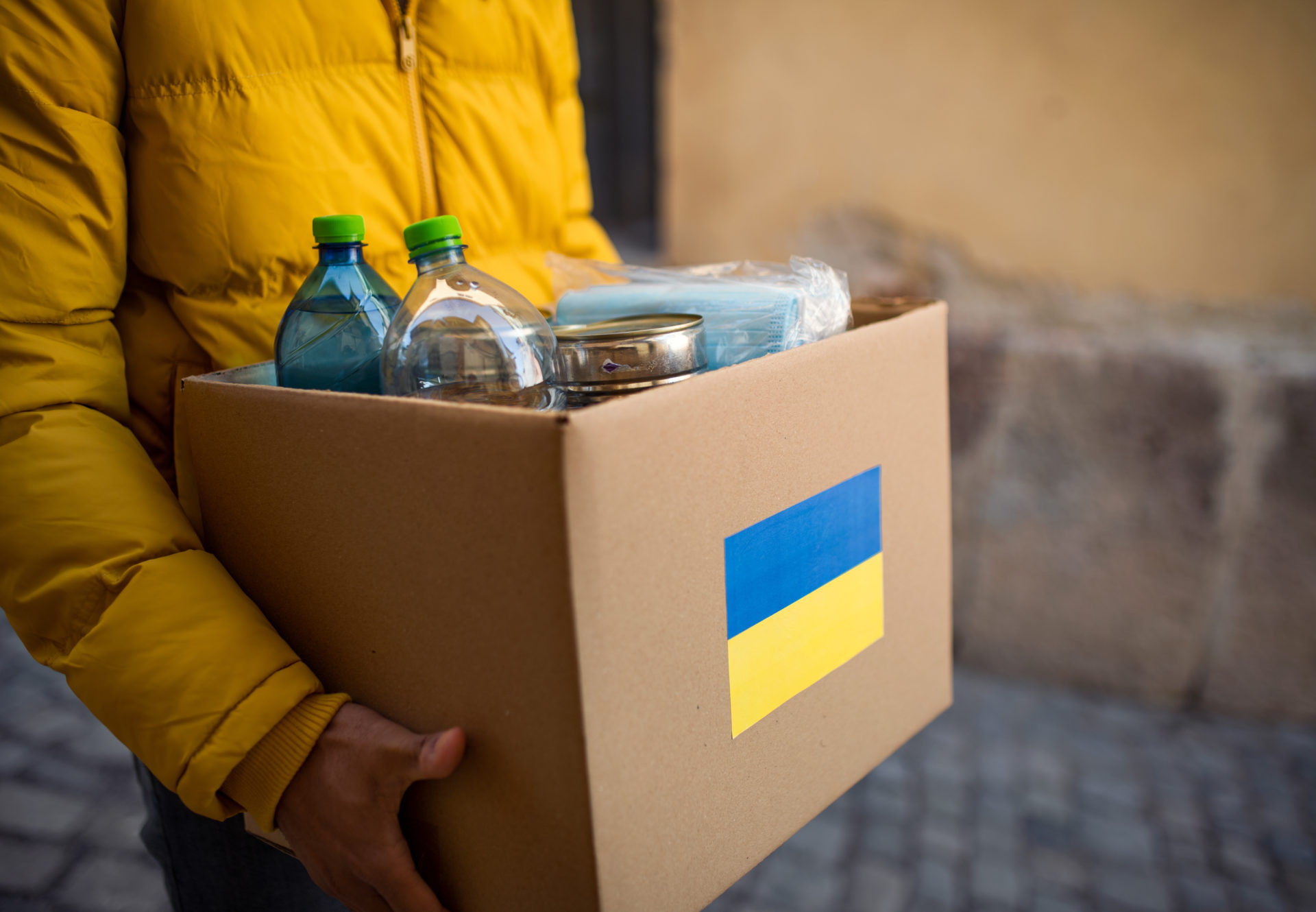 Are you with a CPG business and looking for options to get product donations to Ukrainian refugees? Consumer Brands has developed partnerships to facilitate donations. Learn more here.
As the war in Ukraine escalates, the consumer packaged goods industry is actively supporting refugees and those affected by the Russian invasion of Ukraine. The invasion forced millions of Ukrainians to flee their country with little more than clothes on their backs, creating a major humanitarian crisis virtually overnight.

As manufacturers of essential products, CPG companies donate products and money to support Ukraine and its refugees. Consumer Brands is tracking the company's action and, of the companies reviewed, found that they've collectively raised over $60 million — and counting.
Here are the specifics of the companies in the sector that we will update regularly.
Arla Foods donates one million euros to the Red Cross and works to provide food to Ukrainian refugees.
Abbott Nutrition donates $2 million to humanitarian efforts.
Anheuser-Busch Companies, LLC has donated to the Red Cross and is working with them to provide food, blankets, medical supplies and water to Ukraine and surrounding refugee aid areas. They also provide housing and financial support to Ukrainian employees.
Bayer donated €3 million to the Disaster Relief Fund, made other monetary donations to international and local humanitarian aid organizations, and donated products to local health ministries.
Beiersdorf AG donated 2 million euros to the German Red Cross and CARE Deutschland, donated 300,000 various products.
Carlsberg donates $11 million to humanitarian efforts in Ukraine.
Chobani donated to Save the Children and Center Utica.
The Clorox Company will match employee dues and contribute through their partnership with the Red Cross.
The Coca-Cola Company HBC has committed 1 million euros for the Red Cross in Ukraine, 550,000 euros for Ukrainian refugees in Romania, Hungary, Slovakia and Poland.
Colgate Palmolive Company committed $1 million in pet care and nutrition products as well as financial contributions to the Red Cross and other animal welfare and relief organizations. Colgate-Palmolive has also launched an employee matching program to support relief efforts at community organizations.
Danone has donated €500,000 to the Red Cross and will match employee donations to humanitarian efforts.
D'Vash Organics has donated 100% of its website profits to humanitarian relief efforts.
Edgewell Personal Care is donating $150,000 to the International Federation of Red Cross and Red Crescent Societies in addition to matching individual donations from global teammates to various organizations. Edgewell also donates thousands of personal care products to organizations.
Estee Lauder is committing $1 million to relief efforts, donating commodities to displaced people and doubling employee contributions to disaster relief organizations operating in or near Ukraine.
General Mills donates food and water to food banks and local charities.
Heineken increases contributions to NGOs.
Henkel donates 1 million euros in combination to the Red Cross and Ukrainian Henkel employees, in addition to PTO for Henkel employees who volunteer to help refugees or border aid organizations.
Hormel Foods Corporation donated $10,000 to Convoy of Hope.
Idahoan committed to shipping several ocean containers of ready-to-eat sweet potatoes to Ukraine.
Johnson & Johnson donates $5 million to the International Rescue Committee, IFRC and Red Crescent, donates hygiene and medical supplies, and initiates employee matching for donations to the Global Giving Ukraine Crisis Relief Fund . Also state that they allow humanitarian groups to use their supply chain.
Kellogg is donating $1 million to the UN Refugee Agency and the Global Network of Food Banks, in addition to sending food aid.
The Kraft Heinz Company donated $1 million to the International Committee of the Red Cross while matching employee donations.
Kimberly Clark donated $500,000 to the Red Cross and $500,000 in essentials, plus an employee match for the IFRC.
L'Oreal donates up to €5 million, has donated 250,000 essential care and hygiene products and aims to continue giving more.
Mars, Inc. is donating $12 million to affected people and pets through Save the Children and Humane Society International.
McCormick & Company, Inc. donated to the Polish Center for International Aid and World Central Kitchen.
Molson Coors Beverage Company contributes to the American Red Cross and People In Need.
Mondelez donated $500,000 while launching a matching donation program.
Nestle donated 3 million essential food items in kind and is working with the local Red Cross to donate essential foods. They have also pledged to match employee donations to the International Federation of Red Cross and Red Crescent Societies.
PepsiCo, Inc. donated $4 million to humanitarian efforts and agreed to match $1 million in employee donations.
Procter & Gamble launched a multimillion-dollar relief program in the form of cash contributions and P&G products to refugees while working to evacuate and support workers, including food and shelter.
Reckitt has committed €1 million through corporate and employee donations and is arranging temporary accommodation, financial aid and essential supplies for refugees.
Unilever is working with NGO partners to donate €5 million worth of food, personal care and hygiene products.