Future Developers Staff Association obtains 200 plots of land in Jambajelly –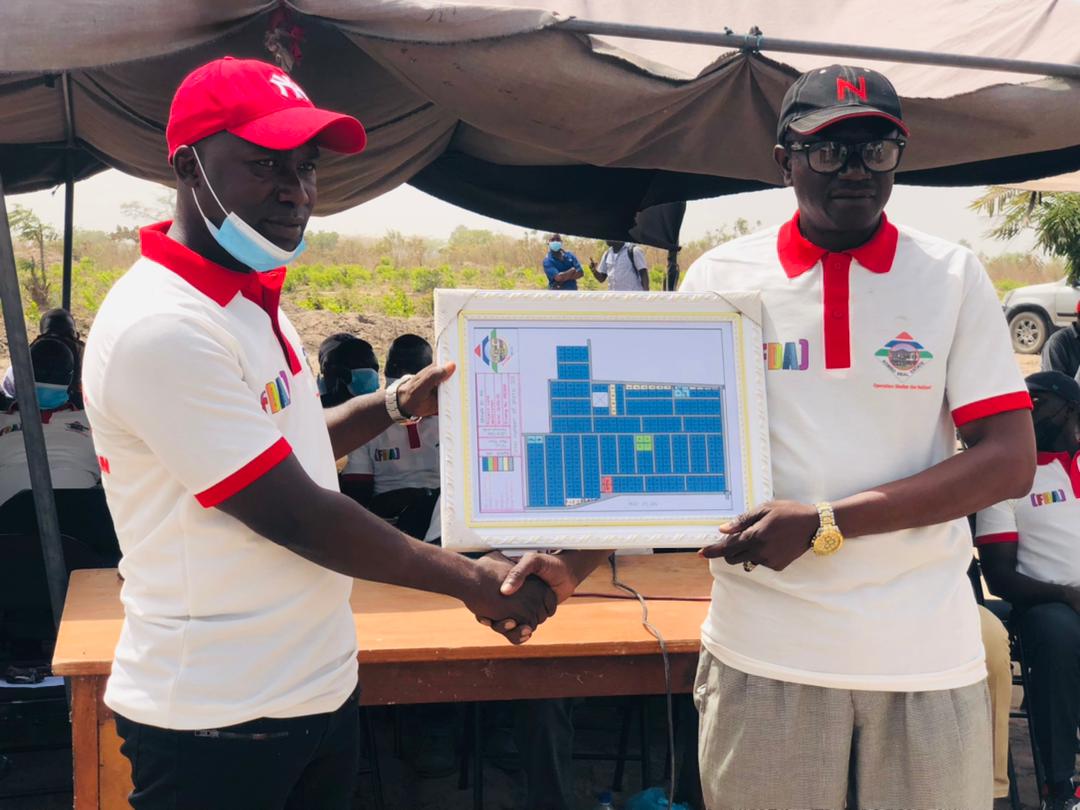 By Binta Jaiteh
The national water and electricity company, under the umbrella of the transmission and distribution teams, called Future Developers Staff Association, received 200 plots of land in Jambajelly by Kombo Real Estate Company after making the payment.
The association aims to ensure that T and D staff members of NAWEC can acquire land for themselves so that they can have a comfortable shelter to live.
Landing Bojang, President of the T&D Association, highlighted that the day marked 6 years and 1 month of the establishment of the association, adding "we are all aware of the reason for forming this so that each of the staff members have a terrain".
According to Ahmed Tijan Janneh, Secretary General T and D explained the rationale saying, "we all know that there are many people who work until retirement but cannot procure land for them themselves. We met different real estate companies who had made us pay dearly but Kombo Real Estate saved us."
He assured that in five to six years they will be able to complete the payment within the required period of the contract which is 8 years and that is a great achievement.
Sanna Jassey, CEO of Kombo Real Estate, said his company always ensures low-wage people can acquire land for themselves through a planned payment rollover.
"Some people are doubting the kind of paid lands we gave to NAWEC T and D not knowing that the institution is part of me and today my success is in their hands. The credit union is very crucial in what is about NAWEC and it is a gift from me, not a reward," he said.
He revealed that NAWEC T and D made their payment last month with his company and they did everything to ensure that they meet the requirements of the company and also to protect their institutions.
He said he revealed that they decided not to sell their land to the wealthy but to low-wage people, which implemented a payroll system as their intention is for every citizen to own land as property.
Ebrima Seckan, Vice President of T and D expressed his joy and thanked all the management of T and D, especially the organizing committee who had worked tirelessly for this possibility.


Post views:
68