Hedrich inducted into National Association of Conservation District Hall of Distinction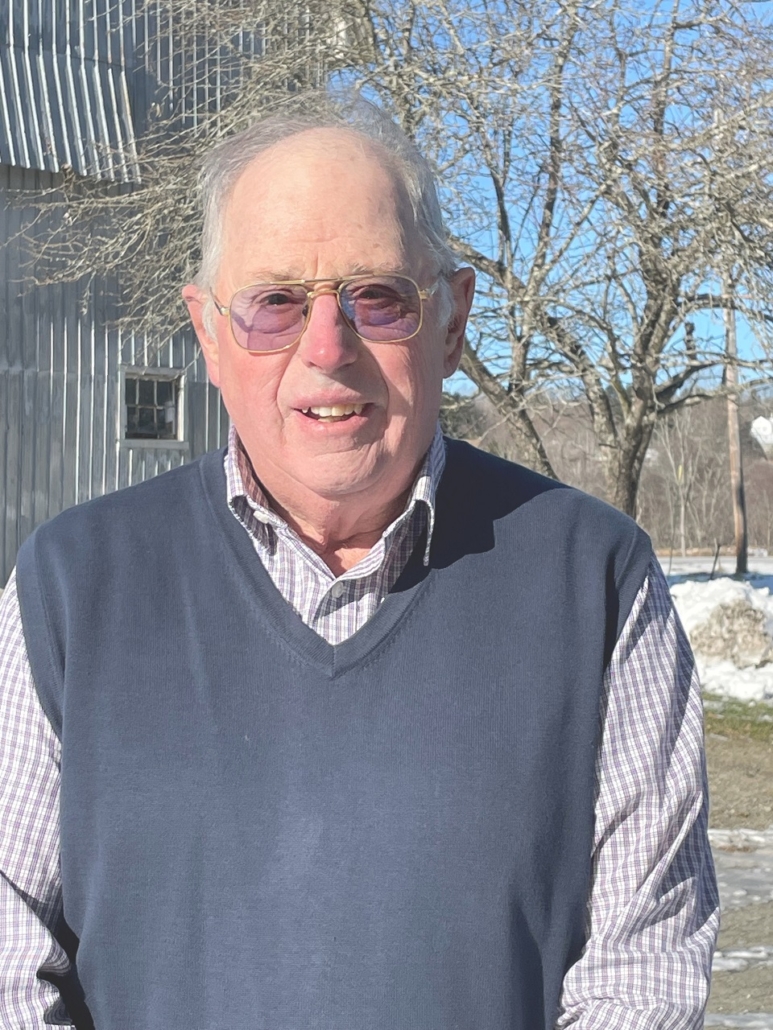 The Knox-Lincoln SWCD Board of Supervisors and staff, along with the Maine Association of Conservation Districts (MACD) Executive Committee announced that Mark Hedrich of Agricola Farms in Union has been accepted by the National Association of Conservation Districts (NACD) to enter their Hall of Distinction in 2022.
Mark's service and contributions span local, state and national conservation. His volunteer leadership as chair of the Knox-Lincoln Soil and Water Conservation District for several decades – 36 years of continuous service – impacted the region by identifying and addressing natural resource priorities. , highlighting and helping to address resource issues unique to the region, as well as supporting education and outreach to inform local landowners of available services, funding opportunities, and issues important to landowners of all levels ; from recent landowners to beginning farmers to owners/managers of various farms.
When not farming at Union or assisting Knox-Lincoln SWCD or MACD, Mark can be found at the Maine Department of Agriculture, Conservation and Forestry as a nutrient management where he helps growers plan nutrient management, solar grazing efforts, irrigation and compost. statewide management.
Additionally, Mark's knowledge of agricultural operations, resources, permit requirements and soil health provides important information and recommendations for creating and updating information resources – published materials, brochures and guides to best management practices – provides the farming community with vital material throughout the state.
As an expert in carcass composting, Mark has also helped to help the farming community nationwide. He is a USDA Recognized Compost Expert. In this capacity, Mark was deployed in 2018 to North Carolina to help poultry farms recover from Hurricane Florence, where he worked directly with farmers to oversee poultry (broiler) losses through composting . Mark's expertise and willingness to deploy is important during these types of catastrophic events to ensure sustainability and site safety during devastating animal losses.
A member of the Maine Association of Conservation Districts Executive Committee, Mark makes recommendations and offers advice to advance the profile and public awareness of soil and water conservation districts. With long-term awareness of conservation methods, common-sense decision-making, and skills that provide wide-ranging assistance, Mark Hedrich deserves more than recognition from the National Association of Conservation Districts Hall of Distinction.
For more information on NACD and the Hall of Distinction, please see: https://www.nacdnet.org/about-nacd/nacd-history/hall-of-distinction/. For more information, please call Julie at 596-2040 or email [email protected]
Responsible journalism is hard work!
It's also expensive!
If you enjoy reading The Town Line and the good news we bring you every week, would you consider making a donation to help us continue the work we do?
The Town Line is a private 501(c)(3) non-profit foundation and all donations are tax deductible under the Internal Revenue Service code.
To help you, visit our website donation page or send a check payable to The Town Line, PO Box 89, South China, ME 04358. Your contribution is appreciated!