John J. Browne of the NY Cork Association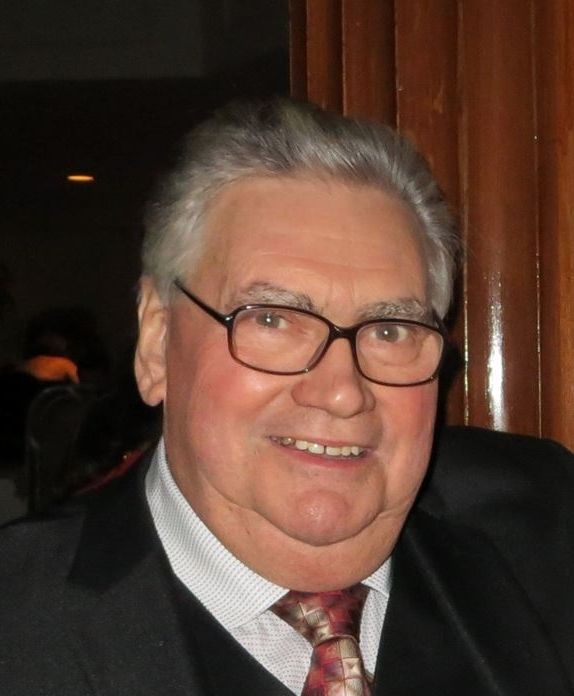 February 14, 2022
by Irish Echo Staff
The New York Cork Association has lost one of its favorite sons, John J. Browne, a native of Kanturk.
Says a statement from the association: "The officers and members of the Co. Cork BP&P. Association celebrate the life and legacy of Past Chairman, John J. Browne: Proud Corkman, Proprietor Well known and highly respected at the Grandstand Bar and Restaurant in Elmhurst John left this life on Thursday February 10, 2022. He would have been 83 on July 22.
"John was born and raised in Kanturk, Co. Cork, the second eldest of nine siblings. John attended Kanturk National School and Colaiste Treasa. Growing up he enjoyed playing hurling and Gaelic football and was member of the Kanturk Hurling Club team that reached the county final in 1957.
"That same year, John, like many of his fellow Corkonians, embarked on this well-trodden path of emigration to the United States. John served in the United States Armed Forces with the 3rd Air Force Company of the 3rd Infantry Division (1960-62 After discharge, John married Christina Hayes of Limerick.
"After his military service, John worked for five years as a manager at King Cullen Supermarkets and then moved to UPS where he was a shop steward. In 1970 John took over as manager of the Bliss Tavern in Sunnyside In 1983 he made the decision to start his own business, his first establishment was the Cork Lounge on Greenpoint Avenue in Long Island City and in 1988 he opened the Grandstand restaurant and turned it into a successful business.
Follow us on social networks
Keep up to date with the latest news with The Irish Echo
"John has been a dedicated member of the Co. Cork Association for 46 years, chairing many committees and holding many positions, including Chairman in 1997. He was a member of the committee that acquired the Cork Building from LIC in 1983.
"He was also a strong supporter of the Irish immigration reform movement since its founding at the Cork Association in 1987, as well as the Emerald Isle Immigration Center (EIIC), the NY Irish Center and the football and hurling clubs of Cork.
"John embodied the aims and aspirations of the founding members of our association – benevolence, patriotism and protection. As a result, John embraced many Irish causes. Many Irish organizations and individuals benefited from the benevolence and John's hospitality.The grandstand was often the first stop for many Corkonians looking for employment and accommodation.John never failed to help them.
"We are proud of John's legacy and his contribution to our association and the Irish American community. In addition to being celebrated as Corkman of the Year 1983, John has been honored by numerous Irish organizations including the Cork Gaelic Football Club, the Dublin Society and EIIC.
"We are grateful for John's friendship and leadership in our association. We extend our condolences to his wife Christina, their children, Denis, Mark, John (deceased), Michael and Maureen, their eight grand- children, CJ, Kyle, Nicholas, Connor, Reilly, Logan Browne, Andrew and Ryan DeNicola and their two great-grandchildren, Colin and Kaylee. Sincere condolences also to the siblings of John, Billy, Michael, Tadg, Anthony and Marian who share the loss of John, but are happy to be reunited with his late son John and his siblings, Christy, James and Denis.
Funeral arrangements are as follows: Visitation Tuesday, February 15, 2-5 and 7-9 at Papavero Funeral Home, 72-27 Grand Avenue, Maspeth. Christian funeral mass on Wednesday at 9:30 am. St. Bartholomew's Church, 43-22 Ithaca St., Elmhurst.