On-Demand Training – California Teachers Association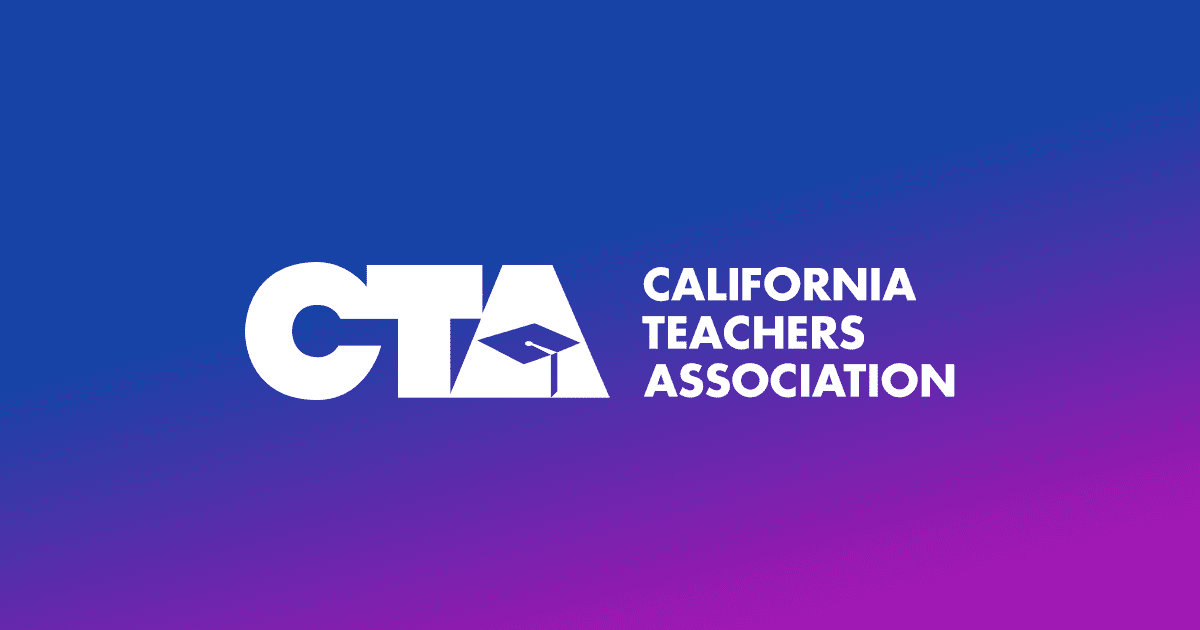 Almost every Thursday afternoon, Teresa Magpayo Castro and Ricardo Recinos sit in their respective home offices, turn on their laptop cameras, flip the switches on their mics and lights, record, and begin live-streaming their webinar." Transformational Tech". (Capital T for Teresa and R for Ricardo.)
Both are friendly, fun, and relate easily with each other and with their audience – who they chat with and answer questions through multiple social media platforms. Their professional development sessions for educators cover topics such as "The Inclusive Classroom: Tools for Multilingual Communication", "Enhancing Student Learning with AR and Virtual Reality" (Augmented and Virtual Reality) and "Engage students through design-based learning". Sessions that address social-emotional learning and student engagement are particularly popular.
"It's a question of access and equity for our children," explains Magpayo Castro, who, like Recinos, spent years as a teacher. "It's ingrained no matter what we do. For us, it's not just a trendy technology. Technology is a vehicle for providing meaningful instruction.
While the webinars focus on using technology to support students who might otherwise be left behind – English learners, struggling students, etc. – they appealed to a wider audience beyond educators to include students, parents, school administrators and board members, and tech fans across the country and the world.
"It's a matter of access and equity for our children. It's not just trendy technology. Technology is a vehicle for providing meaningful instruction.

—Teresa Magpayo Castro, HLPTA
Magpayo Castro and Recinos are both teachers on special assignment with the Hacienda La Puente Unified School District and members of the Hacienda-La Puente Teachers Association (HLPTA). The district has 16,500 students, of whom 77% are Latinx and 16.5% Asian; over 12,000 students enjoy free/discounted lunch.
"There is a huge need for professional development to reach all students," says Recinos. He and Magpayo Castro both learned English as a second language and understand the needs of ESL students.
"With technology, every student can demonstrate mastery, regardless of their background," adds Magpayo Castro. In July 2021, TRansformational Tech became a pilot project of CTA's Instructional Leadership Corps (see box). ILC provides training and support for teacher-led professional development, such as helping the HLPTA team secure a grant used to purchase production materials and fund small thank-you gifts for webinar guests. Magpayo Castro and Recinos had been training educators for years as district TOSAs when the pandemic, school closures and distance learning necessitated a rapid shift online to help teachers transition and deliver the teaching virtually – a quick change that most districts weren't always able to make. This is where the union stepped in with the ILC on-demand training opportunity.
Just before the pandemic, new HLPTA President Billie Joe Wright planned to engage chapter members as well as the community, including creating an equity team and leveraging member expertise to professional development opportunities. He saw that the work of Magpayo Castro and Recinos aligned with the goals of his chapter.
"It was those two things combined – our members' PD that reflected the equity component," says Wright. "I wanted Teresa and Ricardo to look at that part of fairness" – mentioning LGBTQ+ examples, mental health topics, etc., which could appeal to a wider range of members. "HLPTA represents nurses, speech therapists, counselors as well as classroom educators.
HLPTA and CTA supported Magpayo Castro and Recinos' participation in relevant conferences and trainings, and promoted TRansformational Tech on its social media platforms and in communications with parents and the community, among others. Even when schools resumed in-person instruction in 2021, there was an urgent need for more professional development – ​​for example, teachers wanted to know what technology was worth bringing back to the classroom.
The webinars have gained a strong following. "It started with 10 people watching the livestream at first," Recinos says of the couple's passion project. "Our loyal observers are still listening live, but teachers want PD on demand. We noticed that our audience would grow to 300 or more people watching the webinars later. »
"We always try to think about what teachers expect from us," he continues. "And we think about a wider audience and how to involve parents, students, the community. We ask viewers about the subjects they want to see, or they tell us. »
Recinos and Magpayo Castro have presented conferences, such as CTA's Good Teaching Conference, and hope to develop a more intensive training session in the future, such as an AR/VR bootcamp. Meanwhile, they continue to volunteer their time for the weekly webinars, often planning and preparing late into the evening after their kids have gone to bed and their daily chores are done.
"We try to be purposeful about TRansformational Tech," says Magpayo Castro, "because we care about student voice and student choice."
Find transformational technology at Youtube.