Speech by the Secretary of State at the Anglo-Irish Association Conference 2022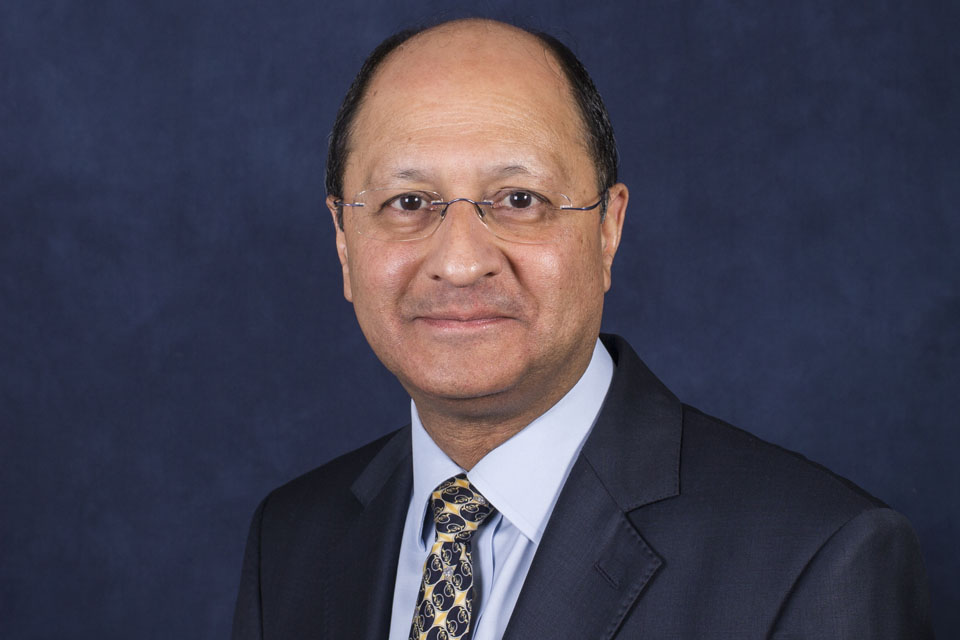 It is a great pleasure to address you this evening in this magnificent setting for the annual conference of the British-Irish Association.
I would like to begin by thanking Dominic for his kind invitation and words of welcome. I would also like to express my gratitude to Francesca Kay and her entire team for their hard work and dedication in organizing this conference.
Since 1972, the BIA has played a key role in bringing people together – politicians, civil servants, academics and religious leaders. Also business people, journalists, commentators and many more, all of whom have sought to promote dialogue, understanding and good relations across these islands as we work together to shape a better future.
So from the outset, I would also like to thank the BIA for all that it has done and will no doubt continue to do in the years to come.
Over the past two years, we have sadly lost two monumental figures in the peace process in Northern Ireland. In their careers and in their lives, John Hume and David Trimble demonstrated how much progress could be made on challenges deemed insurmountable by coming together and seeking compromise.
They put the future of Northern Ireland ahead of party interests, taking enormous personal and political risks to secure peace. Gathering here this weekend not only reminds us of that spirit, but we must seek to rekindle it as we work together on the challenges of the months ahead.
Belfast/Good Friday Agreement
Almost 25 years after the Belfast/Good Friday Agreement, we must not lose sight of the magnitude of what was achieved in 1998.
The agreement marked an extraordinary achievement for Northern Ireland, laying the foundations for the more peaceful and prosperous society we know today.
The approaching 25th anniversary of the Accord provides an opportunity for all communities to come together and recognize this shared achievement.
As we prepare to mark this historic moment, let us be mindful of our responsibilities, particularly to young people and future generations in Northern Ireland, and do all we can to build on the remarkable progress that has been made over the last quarter century, and to ensure that it continues into the future.
Northern Ireland has so much to offer and enormous potential for an exciting and prosperous future.
Future strategic challenges
Of course we are currently facing issues including Northern Ireland protocol, dealing with the legacy of the past, restoring a stable executive and tackling the cost of living – these are challenges extraordinary.
But they are not insurmountable. With constructive engagement and understanding, these challenges can be resolved, especially since we already share a common goal: to ensure the best possible outcomes for the people of Northern Ireland and these islands.
The UK Government remains committed to the Belfast/Good Friday Agreement and will continue to work with the parties in Northern Ireland and the Irish Government to deliver on our vision of reconciliation, equality and respect for all.
We are proud of the progress we have made in this regard since the last meeting of this conference.
However, that doesn't mean there aren't serious challenges ahead.
There are difficult issues like Northern Ireland protocol and dealing with the legacy of the past on which I know there are strong differences of opinion. I understand that – these are complex and sensitive issues and if there were simpler solutions, they would have been found long before today.
What I can say is that the spirit and intent of what we do is to deliver a better future for Northern Ireland.
Northern Ireland Protocol
The Northern Ireland Protocol was put in place to deal with Northern Ireland's 'unique circumstances', recognizing that a solution needed to be found that recognizes Northern Ireland's place as a sovereign party of the UK and its internal market, which is of course important, especially for those with a union identity, and also for the commercial life of so many companies. And of course the protocol serves the equally important purpose, not just for nationalists, of preserving frictionless trade across the land border by allowing Northern Ireland access to the EU's single market.
We also recognize the importance of preserving the integrity of the EU single market, as well as our own. And we fully accept that Northern Ireland's economic prosperity benefits from both East-West and North-South trade.
However, there are real problems with the way the protocol currently works. These problems increase cost and complexity, and reduce choice, regardless of one's opinion of Northern Ireland's constitutional position.
We are determined to resolve these issues, through negotiation and agreement with the EU if possible, and thereby ensure stability for businesses and citizens across Northern Ireland. But with legislation if we can't.
Our aim with the Northern Ireland Protocol Legislation is to put an insurance policy in place so that we can ensure that we have a way to resolve issues with the Protocol. Like all insurance policies, they are better if not invoked, but we have to provide a solution.
There is also a larger image here. We must regain a common understanding and a relationship of trust between friends and neighbors with a spirit of good intentions and a will to improve things.
A stronger relationship between the UK and Ireland and between the UK and the EU is in all of our interests, especially given the wider geo-strategic challenges we face. Individuals and businesses are looking to their political leaders, on both sides, to make life easier rather than burdensome.
As politicians and as legislators, if something is not working, we make changes to find a solution. That's what we do – day by day we find the opportunities and the space to make things better for the people we are elected to serve.
I recognize that the politics around this is difficult. But with the political will, it can be solved. And of course, the Protocol itself foresees the prospect of being amended and evolving. We should aim to find a new balance through a new negotiation. And then we can all move on.
Let us move on to so many other issues that deserve our urgent attention – such as the continued fight against Russian aggression which makes Europe more dangerous today than it has been since World War II, the questions about the rising cost of living, rising energy prices and concerns about food security.
I also agree that the UK's exit from the EU was a significant change. But now is the time to reach a place of acceptance and focus on our future relationships as neighbors, friends and allies.
I believe that if we all hold to a commitment and a spirit of good intentions and put people and business first, we can make this work.
Legacy
This same sincere commitment underpins our approach to dealing with the legacy of Northern Ireland's troubled past. It is clear that the system as it stands is not delivering truth or justice to people who are still living with the pain of years of violence and bloodshed.
We have introduced legislation that we believe will address the concerns of those affected by the Troubles – including those seeking answers and those who have served – and thereby contribute to the process of healing and reconciliation. I would like to add that we are in listening mode, and my colleagues and I continue to engage directly with representatives of victims and survivors as the bill moves through Parliament.
Identity, Language and Culture Legislation
Similarly, we believe that the identity and language legislation we have introduced will promote greater cultural inclusion, tolerance and openness.
Abortion
And we are determined to ensure that girls and women in Northern Ireland have equal access to healthcare. It is unconscionable that in 2022 they do not have the same reproductive healthcare facilities as girls and women in the rest of the UK.
Economic investment
This ambition for a better future is behind the unprecedented levels of financial support and investment we have provided in Northern Ireland, to help strengthen and grow the economy, and our contribution to ensuring a Safer North where the level of security threat has decreased for the first time in over a decade.
So while there are challenges, there are many things we can unite and work on together to help make Northern Ireland a better place to live, work and invest.
Executive training
The main thing to achieve this objective is of course to have a functional decentralized government.
So I urge all parties, in the strongest possible terms, to work together to form an executive and address the issues that matter most to people.
There are people in Northern Ireland right now who are suffering. Some don't know how they are going to put food on the table for their family and for themselves. I believe it is the duty of their elected representatives to ensure that there is a functioning executive and assembly so that they can start spending the money that is waiting to be spent.
The New Decade, New Approach agreement gave politicians in Northern Ireland a long period to restore the functioning of devolved institutions.
But let me be clear, if parties don't make full use of this time to seriously commit to restoring a fully functioning executive, then I will have to call an election at the end of October.
It is not something the people of Northern Ireland want or need, especially given the current economic circumstances.
What the people want is a fully functioning executive, taking decisive action to tackle the cost of living crisis, improve health care, improve education and drive the economy to its full potential.
I am convinced that Northern Ireland has the best of both worlds when it has a stable Northern Irish Executive backed by the support and strength of the UK Government.
And this government firmly believes in the Union and in Northern Ireland's place within it.
I believe that all people and all communities benefit from being part of a strong UK, a place where everyone is welcome and can live, work and prosper together.
I believe that our relationships across these islands – whether political, commercial, family or friendly – are one of the greatest strengths of our Union.
These relationships are what got us through tough times in the past – and will get us through the tough times to come.
It is the strength and power of these relationships that gave us the Belfast/Good Friday deal.
As we look forward to the 25th anniversary of this agreement next year, let us continue to foster and strengthen our relationship to achieve compromise and solutions for the benefit of all our people. And let us take inspiration from the great leaders who came before us – so that we can achieve our shared vision of an inclusive, safe and prosperous Northern Ireland.