Tunisian association censures President Saied's decision to sack judges, calls it a 'massacre'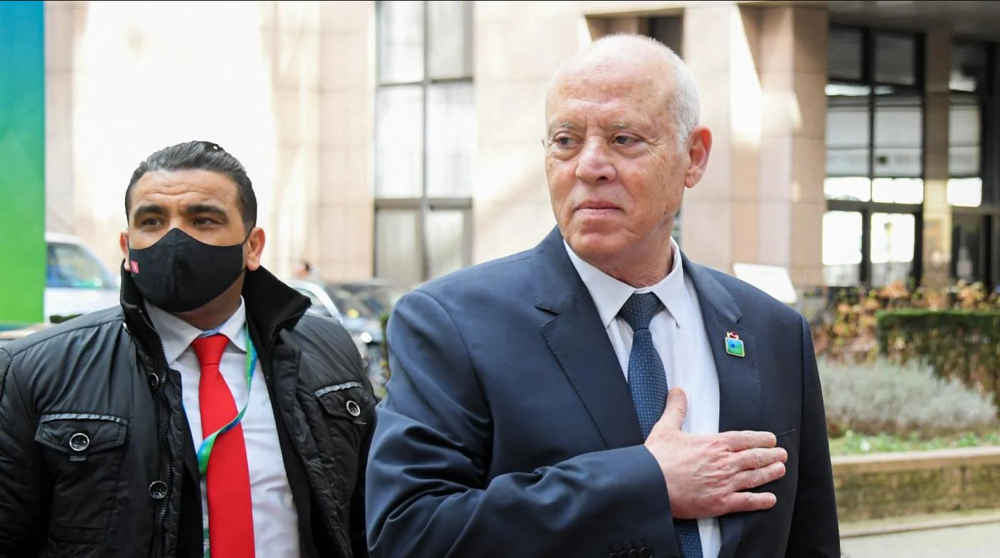 The Association of Tunisian Judges has called President Kais Saied's controversial decision to sack dozens of judges a "massacre" amid growing fears over the independence of the judiciary in the North African country.
The Association of Judges said on Thursday that the move was intended to allow it to influence the judiciary and create vacancies to appoint its faithful.
President Saied sacked 57 judges on Wednesday, accusing them of corruption and protecting terrorists during a purge of the judicial system. In a televised address, the president said he had "given opportunity after opportunity and warning after warning to justice to cleanse itself".
Among those sacked was Youssef Bouzaker, the former head of the Superior Council of the Judiciary, whose members Saied replaced this year as he tried to take control of the judiciary.
The council had acted as the main guarantor of judicial independence since Tunisia's 2011 popular uprising that toppled longtime leader Zine El Abidine Ben Ali.
Another top judge on the list of those sacked was Bachir Akremi, whom some political activists accuse of being too close to the main opposition Ennahda party. Both Ennahda and Akremi deny this.
Saied also said he would introduce a new constitution this month which he will submit to a referendum next month. However, almost all Tunisian political parties rejected this decision, as well as the powerful UGTT union.
Saied's takeover on July 25, 2021 was welcomed by many Tunisians tired of an often stalled post-revolutionary democracy.
But its opponents, including the Ennahda party, which has dominated the country's post-revolution politics, have warned against a return to autocracy.
The 2014 constitution was the result of intense negotiations between political parties and civil society bodies, but Saied rejected calls for a similar inclusive dialogue, saying those who oppose his measures should be barred from discussion on the future of Tunisia.
Tunisia has been in the grip of a political crisis since the president sacked Prime Minister Hichem Mechichi and suspended parliament for 30 days in July 2021. The Tunisian president said at the time that his decision was aimed at "saving Tunisia, the Tunisian State and people". amid growing public anger and protests against the government's handling of the COVID-19 pandemic.
Opponents called the move a "coup", while rights groups warned the country could slide back into autocracy.
Almost two months later, Saied appointed Najla Bouden Romdhane, a little-known university professor, as the country's prime minister.
Saied's takeover initially appeared to win broad support among Tunisians amid an economic and public health crisis, but then provoked growing opposition, even from key domestic players who were initially supportive.